Imagine yourself finger blasting your way through Tinder and landing upon your perfect 10. Even better, today's your lucky day. She likes you too!
Now what?
That really depends on how you use Tinder. For the vast majority of guys, that means eventually meeting matches offline.
After you rule out fake profiles and Tinder scammers, your destiny is really up to you.
Why Tinder Openers Fail
Most guys screw up Tinder openers by not building attraction fast enough.
First thing's first… you need a carefully-crafted opener that piques her interest while also showcasing your a bit of your personality.
Are you going to lose the girl solely because you didn't use an awesome Tinder opener? Probably not. But, you will likely get lost in an endless sea of matches in her inbox if you don't move quickly.
There are plenty of guys out there who will ask your match on a date if you're not willing to do so.
Purpose of a Tinder Opener
Tinder is all about optics. She has to be attracted to you first based on your photos and whatever information you have in your profile. Yes, this is 100% superficial. Deal with it.
The good thing is, you know she already finds you somewhat attractive since she matched you in the first place.
A solid Tinder opener simply serves as a conversation starter to move your interaction offline. However, you don't want to simply converse. The goal is to get the ball rolling to ultimately set the date. Most importantly, it sets the tone for your entire experience with her.
How I Approach Tinder Openers
My Tinder opener always varies based on the mood I'm in, the setting, the date, the weather, what she says in her profile, etc. Remember, it really does come down to how attractive she finds you.
Don't start a conversation until you know where you want it to end up. In this case, getting the number. As a side note, I always go for the number rather than FB, Instagram, Snapchat or texting through Tinder.
I'm not interested in getting lost in a stack of matches (here's my Quora answer on how not to) or becoming her next Instagram follower. My goal is to get the girl. And to do so, I move to take the dialogue offline as quickly as possible.
Tinder Openers Reveal and Build Attraction
As you open, you'll want to gauge her buying temperature based on her responses. Think of this as the "Yes… and" game in improv comedy.
Or a tennis match. You serve the ball, she hits it back. You start a conversation, she keeps it going. The more she plays the game, the more she's into you.
Be sure to take the lead and continue steering the conversation in your direction at all times.
That being said, here are a few approaches you can take. For these examples, we'll assume she responds and agrees to play the game.
In real life, "agreeing to play" means you've managed to build attraction by something in your profile and she's receptive to your advances.
Be prepared for most girls to not respond. It's all a numbers game and half of their profiles are fake anyways. Don't take it personally.
10 Sample Tinder Openers
1. Weather
I know it sounds boring. But the goal is to get creative here. For example, if it's cold, I'll change my Tinder tagline to "World-class cuddler seeking suitable challenger." Since I live in an area where A/C isn't too common, during the summer months I'll say something like "Ice cold A/C in exchange for booze-infused fun." On occasion, a match will message me first based on these taglines alone!
PRO TIP: Craft your Tinder taglines to match your Tinder openers.
Me: Staying warm in this rain/snow/storm?
Her: I could use some extra body heat
Me: Great, shoot me your number
2. Friday/Saturday
Anyone remotely attractive on Tinder will likely have a lot of options available for the weekend. In fact, most of my Tinder dates are scheduled for weekdays in case plans fall through. I then save my "for sure" dates (girls who are most attracted to me) for the weekend to ensure plans stick.
However, on occasion I'll find myself free on a Friday or Saturday night. For this one, Tinder Plus helps. I live in a very hip neighborhood so I'll adjust my distance and cast my net within a mile or two radius. Since I'm looking for an instant meet up with a girl who is also looking to meet up, I like to be in walking distance to the bars and my place.
Me: What are you doing home alone on a Friday/Saturday night?
Her: I had a long week and want to relax
Me: Me too. Although I'd be open to meeting a cute girl for a cocktail
Her: That does sound nice
Me: All I need is your number and you have a date
3. Food Photos
This Tinder opener is pretty easy. She posts a food photo to show she likes to eat, has a good taste in food, is cultured, has been to a specific popular place or she can throw back some serious sustenance. Use this as a natural transition to invite her to eat said food or cook it with you.
Me: There's no way you finished that entire burger/pizza/steak
Her: I sure did!
Me: I'll believe it when I see it... Number?
4. Out-of-towner
This Tinder opener works wonders if you're in a larger city that has a lot of tourists, business travel or people passing by. Girls who travel are often looking for adventure. I definitely don't mind being a beach fling or "that cute guy she met in California near a conference" that she tells her girlfriends about over Sunday mimosas and brunch.
Me: What brings a girl from Russia all the way to ___?
Her: I'm here on business
Me: From the looks of it, you're here for some fun too
Her: Maybe…
Me: Number?
5. Neighborly Neg
Sometimes I'll give this Tinder opener a go if I see she's within a mile away. I like this one because it uses a classic neg, which is a nice change from the usual flirty/funny banter. It also lets her know you're busy too but know an opportunity when you see one.
With a Tinder opener like this one, I've had a few things happen:
Girl (or girls!) ditches group to meet me
I grab a buddy to help me take care of her and her friends
Meet the entire group of girls alone to get the collective vote of female confidence before pulling her home
Me: Where are you heading tonight? I want to make sure I don't run into you
Her: Why's that?
Me: Because I don't do group dates
Her: Well, I'm going to ___ bar, but I can meet you somewhere after
Me: Shoot me your number and we'll rendezvous if you can escape
6. Adventure
About my frame in general… Everything I say and do sounds exciting when it comes to girls.
Don't go places, explore places. Instead of hiking, go on a nature quest. Or next time your favorite band is in town, invite her to experience music. Words matter. Make yours count.
She's already somewhat physically attracted to you since you matched in the first place. So, consult a thesaurus and seal the deal with some verbal seduction.
Me: Let's grab a drink and go on an adventure!
Her: What kind of adventure?
Me: The kind that ends with you in handcuffs.
Her: Sounds fun, I'm in
Me: That a girl! When are you free?
Her: Whenever
Me: Now?
Her: Yeah
Me: Number?
7. Fun challenge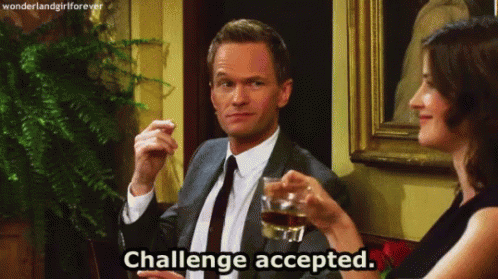 This Tinder opener combines elements of the previous two. A bit of a neg with a sense of exciting (and semi-sexualized) suspense. In general, I like making bold positive assumptions about women and asking them to confirm. This is both playful and fun while also helping get her into your frame.
Me: You look like fun. Am I wrong?
Her: No, lol
Me: I think I might need some more convincing…
Her: How?
Me: Shoot me your number and we'll figure it out
8. Holiday
Every now and then I'll find myself in the smallish town I grew up for any given holiday. Usually, I'll do a bit of planning ahead by changing my location to that town and setting up dates before I travel.
NOTE: You can use this for any holiday really, just tweak it a bit to fit.
Me: What are you thankful for? | What did you ask Santa for? | What's your New Year's wish?
Her: Good family, friends, and health... You?
Me: Meet(ing) up with you
Her: Yah? lol
Me: Yes. Number?
9. Bad girl
This one is actually my go-to Tinder opener when there is nothing really topical I can think of. Or I'm too lazy to be creative.
Since I present a very innocent question that hints at something else, this conversation can (and does) go in a number of different directions.
Remember, the goal is to steer towards getting her number and arranging the details of your first encounter.
Me: Being good tonight?
Her: Yes, lol
Me: Let's change that
Her: How are we going to do that?
Me: Start by sending me your number
10. She Messages First
Most girls are actually pretty terrible at Tinder openers. Sometimes it's just fun to watch them suffer like the rest of us!
By virtue of her reaching out first, you can assume her attraction for you is already higher than if she merely matched you. This also means your likelihood of her being receptive is much higher. When she messages you, there's not really much you have to do or worry about.
Say whatever stupid little thing you have to say and lock down that number close ASAP.
Her: - Insert opener -
You: Let's discuss that over a drink… number?
Tinder Opener Takeaway
I'm sure you get the hang of it by now. Just keep things light-hearted and fun while escalating the interaction. As long as she continues playing along, she's into you.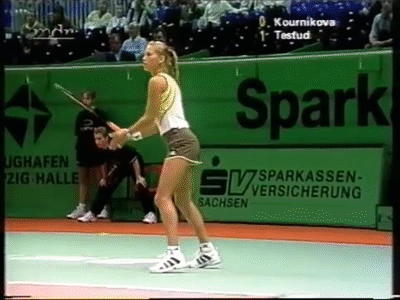 If she rejects (aka. tests) you, keep things polite and playful. Something like "I knew you were not fun" or "Dang, I thought you were different than all the other girls" can very easily turn things right back around.
You'll know she's truly not into you if, and only when, she stops responding. As long as she keeps hitting the proverbial ball back over the net, it's game on!